Tis the season for all things pumpkin! If you're feeling skeptical about a pumpkin hummus (Mom!), let me set you straight! With hints or curry, this is the perfect way to enjoy one of the greatest things about fall!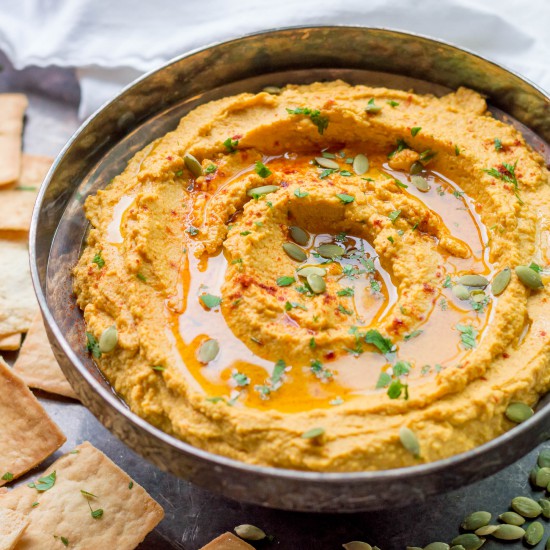 Ingredients
1 19oz can chickpeas, drained and rinsed
1 1/4 cups pumpkin puree
1/4 cup tahini
2 cloves garlic, roughly chopped
2 tablespoons freshly squeezed lemon juice
1/2 teaspoon cumin
1 teaspoon curry powder
pinch of cayenne pepper
salt to taste
1/2 cup cold water
Directions
Add all ingredients into a food processor. Blend until completely smooth.
Spoon into a bowl. Drizzle with olive oil and garnish with shelled pumpkin seeds, paprika, and fresh cilantro.
Enjoy!
If you give this recipe a try, take a photo and tag
#crueltyfreefamily
and/or
#pleasepassthepeace
. We are so excited to see your recreations!