Give me all the breads and spreads! This recipe is for all my fellow olive and caper lovers. Tapenade is a great appetizer for any gathering. I recommend making the night before eating, allowing the flavours to meld over night.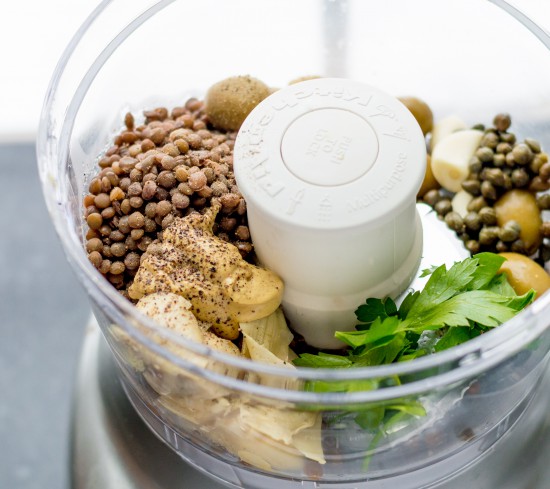 Ingredients
1 cup cooked french lentils
1/4 cup marinated artichoke hearts
1/3 cup green olives, pitted
2 tablespoon capers
3 cloves garlic
2 teaspoons dijon mustard
1 tablespoon lemon juice
1 tablespoon olive brine
1 tablespoon fresh basil or parsley, chopped
fresh cracked pepper to taste
3 tablespoons olive oil
Directions
Add lentils, artichoke hearts, green olives, capers, garlic, mustard, lemon juice, brine, fresh herbs, and pepper into a food processor. Pulse until combined.
Transfer into a medium bowl. Stir in olive oil.
Serve with toasted, crusty bread.
Enjoy!
If you give this recipe a try, take a photo and tag
#crueltyfreefamily
and/or
#pleasepassthepeace
. We are so excited to see your recreations!