Popcorn has been my go-to snack ever since I switched to a gluten free diet. I've made with similar spices many times, but when I added turmeric, it was a game changer and I knew I needed to share the recipe. I love the yellow (cheesy)  colour and the extra punch of flavour. I'm officially addicted!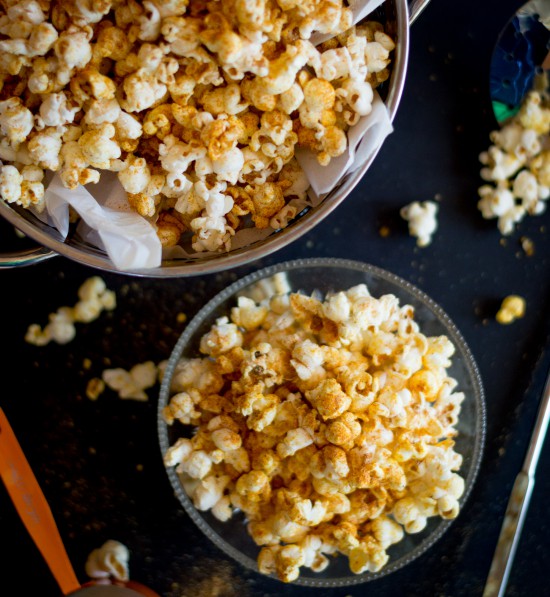 Ingredients
1 tablespoon nutritional yeast
1/2 teaspoon garlic powder
1/2 teaspoon onion powder
1/2 teaspoon paprika
1/2 teaspoon turmeric
1/4 teaspoon chili powder
3 tablespoons coconut oil
1/2 cup popcorn kernels
Directions
In small bowl, mix together nutritional yeast and spices. Set aside.
In a large pot, melt oil on high heat. As soon as the oil is melted, add kernels in an even layer. Cover immediately. Popcorn should start popping in about 30 seconds. Take off heat when popping starts to slow down.
If you give this recipe a try, take a photo and tag
#crueltyfreefamily
and/or
#pleasepassthepeace
. We are so excited to see your recreations!