This recipe is inspired by all of my favorite comforting sweet treats: blueberry muffins, cornbread, and coffee cake. I added oat flour to make it a little more hearty, and the result is a crumbly delightful cornmeal cake that's perfect for breakfast or a sweet snack!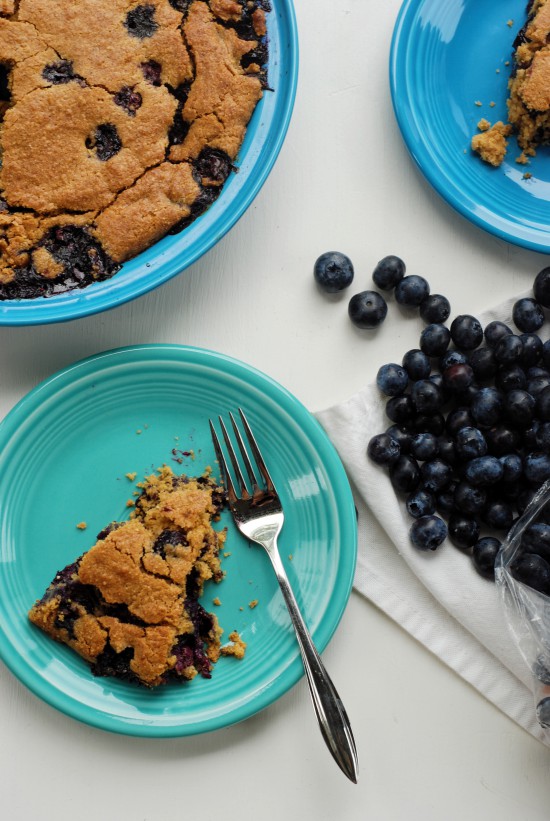 Ingredients
1 cup gluten free oat flour (You can make this by grinding oats in a food processor into a flour.)
1 cup cormeal
1/2 cup coconut sugar
3 teaspoons baking powder
1/2 teaspoon salt
1/4 cup ground flaxseed
1/2 cup water
3/4 cup almond milk
1/2 cup coconut oil, melted
1 teaspoon vanilla extract
2 cups blueberries
Directions
Preheat the oven to 400 F, and grease a pie plate or 8 inch baking dish with coconut oil.
In a mixing bowl, mix together the flour, cornmeal, sugar, and salt.
In a separate bowl, mix together the water and flaxseed and stir until the mixture thickens. Then, stir in the almond milk, coconut oil, and vanilla.
Mix the wet ingredients into the dry ingredients, and fold the blueberries into the batter. Pour the batter into the baking dish, and bake for 25-30 minutes.
Let cool before cutting and serving.
If you give this recipe a try, take a photo and tag
#crueltyfreefamily
and/or
#pleasepassthepeace
. We are so excited to see your recreations!