This breakfast casserole tastes like apple pie, it's good warm or cold, and it's the perfect thing to serve for breakfast if you're expecting a crowd. Who wouldn't want to wake up to the smell of apple pie baking? It's also packed with good-for-you ingredients like oats, flax seeds and hemp hearts, so it's not a bad way to start off your morning!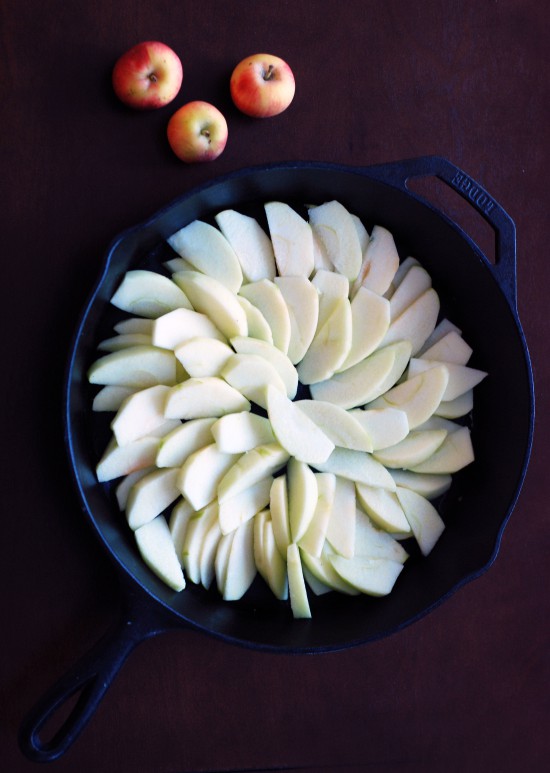 Ingredients
Serves 6
4 apples (I used Granny Smith)
1 teaspoon melted coconut oil or (margarine)
2 tablespoons ground flax seeds (or chia seeds)
½ cup warm water
2 cups rolled or old fashioned oats
½ cup coconut sugar (or brown sugar)
2 tablespoons melted coconut oil (or margarine)
1/3 cup hemp hearts (you could substitute any chopped nut here)
1 teaspoon baking powder
2 teaspoons cinnamon
½ teaspoon ground ginger
½ teaspoon salt
2 cups almond milk (or any non-dairy milk)
1 teaspoon vanilla extract
Directions
Preheat the oven to 325 F. Peel, core, and slice your apples into ½ inch thick slices. Oil your 10-12 inch cast iron skillet or baking dish with 1 teaspoon of coconut oil or melted margarine. Spread the apple slices evenly over the bottom of the skillet or baking dish.
In a small dish, combine the ground flax seeds with ½ cup warm water. Stir thoroughly. After a few minutes, the mixture will thicken and will resemble egg whites in texture.
In a mixing bowl, mix together your flax eggs, oats, and the rest of the ingredients, making sure that everything is well combined.
Pour the oat mixture evenly over the apple slices.
Bake for 35-40 minutes, or until the oats are golden brown.
Serve warm, or cover and refrigerate. The leftovers (if you have any) are delicious warm or cold!
If you give this recipe a try, take a photo and tag
#crueltyfreefamily
and/or
#pleasepassthepeace
. We are so excited to see your recreations!