Pure & Healthy White Chocolate Peppermint Fudge

Does "healthy fudge" sound like an oxymoron, or what?! This recipe is quick and easy! But, most importantly, boasts whole, raw, and/or natural ingredients!
Usually I make my holiday treats days ahead of time, but this year I procrastinated. Majorly. Thankfully this fudge is easy to whip up Christmas Eve.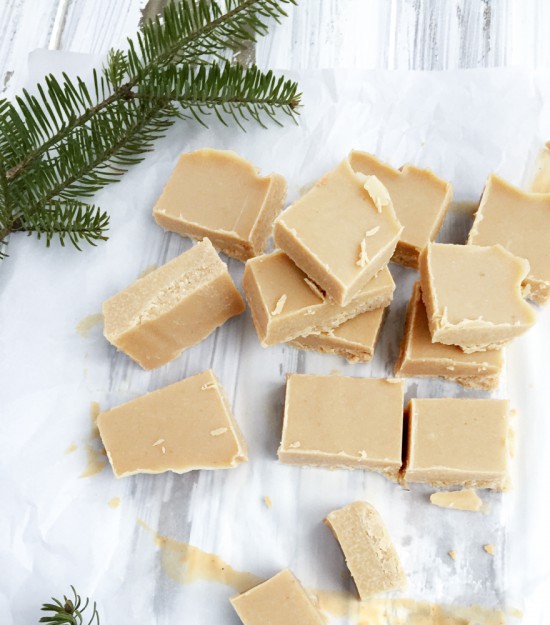 Ingredients
1 cup chopped raw cacao butter (food grade)
1/2 cup macadamia or cashew butter
1/2 cup agave nectar
1 1/4 teaspoons vanilla extract
1/2 teaspoon peppermint extract
1/2 teaspoon sea salt
Directions
Add all ingredients into a heavy bottom medium sauce pan. Heat on low until all ingredients are melted together. Do NOT boil.
Pour into a lined 8×8 baking dish (You can use smaller or larger. The smaller the pan the thicker the fudge).
Set in your refrigerator to chill for 3-4 hours before cutting into squares.
Enjoy!
If you give this recipe a try, take a photo and tag
#crueltyfreefamily
and/or
#pleasepassthepeace
. We are so excited to see your recreations!