Welcome to Cruelty Free Family!
Hi there! Welcome to Cruelty Free Family! We are Annessia and Beth, two Italian girls who love to cook. Or more accurately, we love feeding people. Don't expect to leave either of our homes with an empty stomach. We will feed you. And it will be delicious.

We are also both vegans. We love animals. Furry, feathered, or scaled, we both believe that animals are our friends, not our dinner. We feed our families and ourselves vegan food because, we know that it is the absolute best thing we can do for our bodies, our planet, and all the creatures we share it with. We both believe that peace begins on your plate, and that everyone has the opportunity to choose peace three (or four, or five, or six!) times a day. So come, join us at our dinner table! And please pass the peace!

So how did we start Cruelty Free Family?

Annessia and I are food soulmates. It's true. But no, we aren't sisters, and we aren't even childhood friends. We've actually never met in person! Annessia lives in New Brunswick, Canada and I'm in Orlando, Florida. But it's 2014, age of the Internet. So it makes perfect sense that our friendship began with a hashtag. We "met" in a very unconventional way: through Instagram! For those of you who aren't Instagrammers, Instagram is a social media app where you can share photos and videos. And with a single hashtag, millions of people are directed towards your photo. Now, Instagram is littered with millions of selfies and adorable cat photos, but it also happens to be a great place for vegans. Vegans love instagram. We love sharing photos of what we're eating, and because we're all so naturally friendly, we'll share the recipe with you, too. And so, through the power of the vegan hashtag, Annessia and I became followers of one another, drooling over each other's food pictures, and sharing recipes back and forth. We became virtual pen pals. And then one day, I got this crazy idea. Annessia and I both love cooking. We're both passionate vegans. We'd both tried each other's recipes and raved about them. The universe was basically trying to tell us something. What I heard was: You two should start a blog. So I asked Annessia if she would want to embark in a crazy, food-filled journey with me. And here we are.

So, why did we decide to call our blog Cruelty Free Family?

Cruelty Free Family. Getting your whole family to eat vegan food? It may sound like an impossible dream to some. But we're here to show you that it doesn't have to be. Veganism doesn't have to be a lonely diet you eat by yourself. It doesn't have to be a struggle to get your kids (or your husband, or your grandma) to eat plants. We're here to show you that it's possible to cook nutritious, family-approved vegan food every night of the week. It won't take you hours, and it won't cost you a fortune. So whether you're cooking a dinner for your girlfriend, your toddler, or your in-laws, we have recipes that will impress!

So, who are our taste testers? We wouldn't be called Cruelty Free Family if it wasn't for our families! Annessia cooks for her husband Nick (who is beyond awesome and built our website! Thanks Nick!) and her two girls, Honora and Rowick, the coolest toddlers around. Annessia cooks delicious vegan food for her family every night of the week. She's living proof that it is 100% possible to cook vegan for your whole family, even with a house full of toddlers!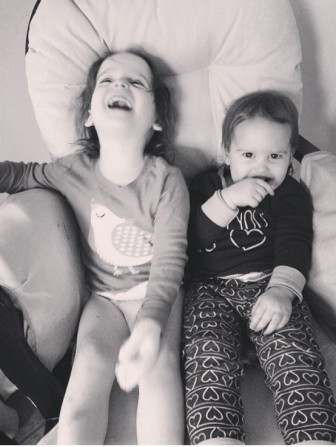 My taste tester of nearly a decade is my husband Jeremy, as well as my family and friends who I love to throw dinner parties for, and who regularly request my cashew mac and cheese. But I excitedly have a new taste tester in my life! I am pregnant with Cruelty Free Family's youngest herbivore! He will be arriving early next year, and we can't wait to meet him.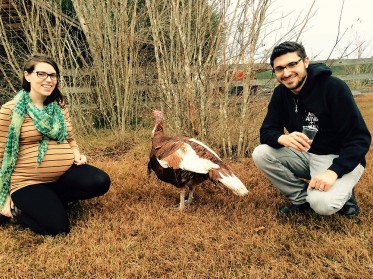 We are thrilled to welcome you to our Cruelty Free Family. We hope to show our readers that no matter whom you're cooking for, a cruelty free table is not impossible. We can't wait for you to try our recipes!