How to Give Up Cheese in 3 Easy Steps!
A lot of people tell me they'd be vegan, but they just can't live without cheese. Trust me. I get it. I loved cheese. Parmesan. Feta. Smoked Gouda. I was vegan-except-for-cheese for a long time. But cheese is bad for you, and it's REALLY bad for cows!

1. Stop eating cheese. Ok, this sounds simple, but you really actually have to follow through on this one. Stop eating cheese! Get it out of your house. Don't buy it. Don't order it at restaurants. Throw away that can of Parmesan in your fridge.

2. Buy cheese alternatives. A couple of years ago, I would have told you to stay far, far away from "fake" cheese. Vegan cheese has a reputation for tasting like plastic. There are still a LOT of nasty tasting vegan cheese on the market, but in recent years, there are a few brands who are actually making vegan cheese that are actually delicious, complex, and worthy of the name cheese. These are my favorite brands:

3. Make your own cheese!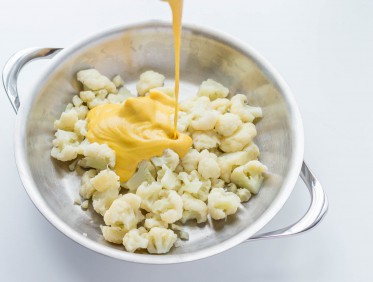 Annessia's Smokey Cheddar Cauli N' Cheez
Have you tried cashew cheese yet? No? Well what are you waiting for? Cashew cheese is delicious! Get yourself a big bag of raw cashews, a food processor or blender, and some nutritional yeast. You'll be in creamy, cheesy heaven. Here are some of our favorite cheesy Cruelty Free Family recipes:
Giving up cheese may feel next to impossible, especially when we live in a world where cheese is sprinkled and melted on top of almost everything. But a cheese-free life is NOT impossible, and once you give it a try, you'll learn that it's not even all that hard. Your digestive tract, arteries, and all the dairy cows in the world will thank you greatly!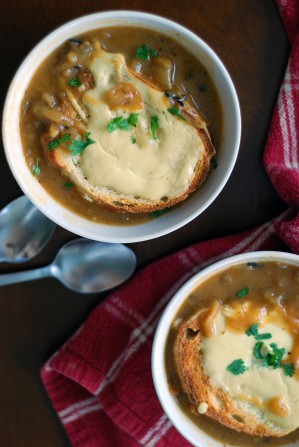 Beth's French Onion Soup (with melty cheese)